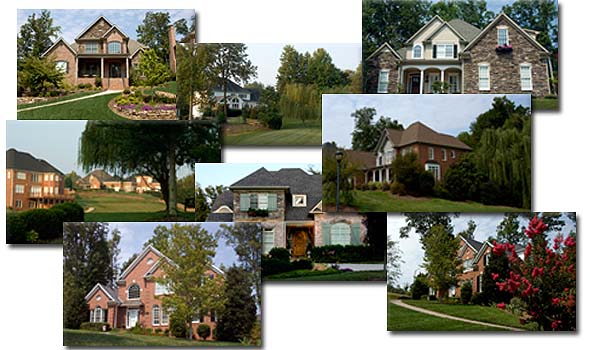 The subdivision is composed of 430 acres of beautifully rolling terrain with hardwoods, streams, and lakes including 130 undeveloped acres for parks, trails and other natural areas. There are 320 lots with the developer owing three lots, builders owing another two lots and homeowners living in the remaining homes. Home prices range from about $400,000 to about $3 million. The average tax value in the latest study is about $540,000.
Greenbrier Farm includes a section called Mallard Glen, which is a community of twenty four "cluster homes". Mallard Glen provides the resident with extra amenities not available to other Greenbrier Farm residents. These include decorative front fencing, private alleys for most Mallard Glen lots, and some sidewalks. In addition, annual services are provided to Mallard Glen residents on lawn upkeep. The residents pay an additional maintenance assessment for this service.
The neighborhood is located within the city limits of Winston-Salem in the northwest section of the city. The main entrance is on Yadkinville Road between Shattalon and Reynolda Road. Greenbrier Farm is approximately twelve minutes from Baptist Hospital, Forsyth Hospital, Hanes Mall and downtown Winston-Salem.